OEM Navigation, Bluetooth and Audio Upgrade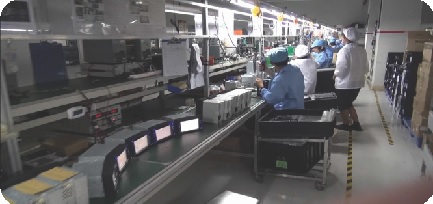 OEM partner Manufacturers have extensive R&D facilities and produce High Quality units which are supplied to vehicle manufacturers Worldwide. With more than 23 experienced R&D engineers, 60 QC inspectors and a production capacity of over 45,000 units a month. OEM Wholesale Audio is able to offer a product that meets all our requirements with quality components sourced from international suppliers that include Phillips Tuner, SIRF Chipset and Hitachi DVD CD player.

NZ New or Import - This is the Navigation solution that delivers much more.

If your vehicle is not listed then either call us or fill out the enquiry request.

It us important to think Global - Australian Made Falcon, Commodore and Territory which have fully integrated hardware molded into the dashboard are not generally available. Some Japanese Domestic models with Navigation were also never sold internationally - this is true of Nissan Murano, Tiida, Skyline and Cefiro - Some Honda models and Subaru Legacy 3.0 models. We suggest you fill out an enquiry form and even send us a Picture of your Stereo in the Car - this way we can instantly confirm availability.

We do cover the following Brands:

Toyota; Kia; Hyundai; Holden (Global models); Ford (Global Models); Mazda; Fiat; Mitsubishi; Nissan; Honda; Suzuki;
VW; Skoda; Audi; BMW; Peugeot; Subaru;Jeep; Dodge; Chrysler and Mercedes Benz.
Sort by:
GPS Navigation with fully Licensed Maps and the benefit of a CCD Reversing Camera in an all-in-one media unit. The result delivers all the features you would expect in a factory unit with CD, DVD, Music Streaming, Bluetooth Hands free and now with fully integrated VOICE Control and multiple User phonebook and pairing. NZ New Amarok - we have units available now for your vehicle. PLEASE SEPCIFY THE MODEL AND YEAR OF MANUFACTURE WHEN ORDERING We use Licensed SYGIC maps that provide the latest TomTom derived datasets and are fully upgradeable. All units are preloaded with the very latest map sets, beware of outdated copies that you cannot upgrade and in many cases are over 4 years old! All the AC climate control and Reverse Sensor Graphics have a User interface that corresponds to the Factory equipment and specifications.
GPS Navigation with fully Licensed Maps and the benefit of a Reversing Camera in an all-in-one media unit. The result delivers all the features you would expect in a factory unit with CD, DVD, Music Streaming, Bluetooth Hands free and much more. IF WE HAVE NOT LISTED YOUR VEHICLE IT DOESN'T MEAN WE CANNOT GET THE UNIT YOU WANT, IT JUST MEANS WE HAVE NOT YET LOADED YOUR VEHICLE SPECIFICALLY OR WILL HAVE TO ORDER ONE ON YOUR BEHALF. R Series offers Voice Control and Multiple Users Phone Pairing over the FX Series