GSWGSM Security and GPS Tracking System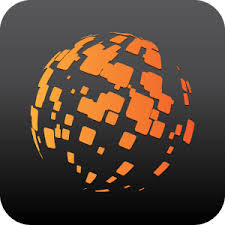 Dynatron Digital and European developed Secolink are pleased to announce the launch of the Latest GPS Analogue and Digital CanBus Tracking solution Now available in New Zealand.

The GSMCAN is housed in arguably the smallest Alarm/Immobiliser and GPS tracking device ever offered - at only 75 X 55 mm this small package packs a punch. GSMCAN incorporates everything you could possibly expect in a fully functioning CanBus Alarm with the now unique smartphone motion engine - but with enough room to fit in a miniature GPRS and GPS engine along with a SIM card slot and the two external antennas

The GSMCAN system is able to be connected to an exisiting Analogue alarm and is fully PC Programmable, has options to spare and utilises the latest smart technologies all in a single package - no messy add on components, nothing to go wrong and absolutely nothing more to purchase to get it up and running.

Iphone or Android - the Apps are now readily accessible online - both are free to download and review.

What you can do with this will grab the attention of the most avid techno geek. You can set and unset the Car security off your phone, check the vehicles location and status from anywhere in the world - even start or stop the engine (under controlled conditions). Or just simply review the history and check the battery voltage and internal temperatures. Providing the car has programmable total closure (usually only European models have this feature) then this automatically responds to a remote or cellphone command. Equally - if the alarm triggers - you and others you have on your immediate list - get an instant message alert - so it's never going to happen without you hearing about it.

We have two models - essentially for the purposes of simplification a 4 Star and a 5 Star - essentially all you need to establish is if your car is CanBus compatible to get the alarm features - otherwise its a simple add-on to your existing alarm - either way you're good to go.
Sort by:
ALL NEW *The Ultimate CanBus Security and GPSTracking "All In ONE" System* Click here to see if You Vehicle is Can Control Compatable Iphone APP for GSM and GPS Tracking Google PLAY App for GSM and GPS Tracking SEE our Snapshot view - Vehicle parked at Dynatron
ALL NEW *The Intelligent Digital CanBus Security and GPSTracking "All In ONE" System* Click here to see if You Vehicle is CanBus CANCONTROL Compatable Iphone APP for GSM and GPS Tracking Google PLAY App for GSM and GPS Tracking SEE our Snapshot view - Vehicle parked at Dynatron